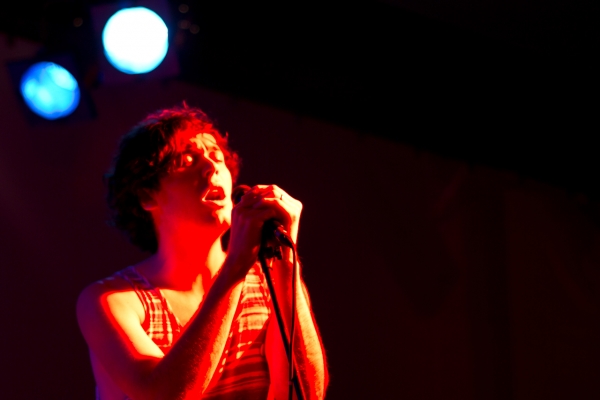 Steph and I had been in Bologna for a couple of weeks and we heard that a ton of musicians come through town.  On Friday, July 21st, we headed out to a school courtyard that turns into a concert venue during the summer months.  The courtyard is called Vicolo Bolognetti and is down the street from Bombocrep, a delicious establishment that serves up sweet creps.  I usually get the banana and nutella combo.
We didn't know who was playing but Mariangela and Roberto said that pretty cool acts come through.  We entered the schoolyard and heard what I would describe as a synthy tune with some harmonic vocals.  Upon research of the band, I find out that this has been deemed Chillwave.  We had the pleasure of bopping our heads to Washed Out and taking some photos.
I highly recommend checking out music venues while you are traveling.  It is a great way to hear new music, hang out with the locals, and support musicians.